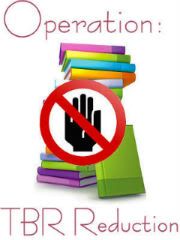 Stephanie at Once Upon A Chapter has thrown down the gauntlet.  She's made a plan to rid herself of the monstrous amounts of books she has lying around waiting to be read and she's sharing it with all of us.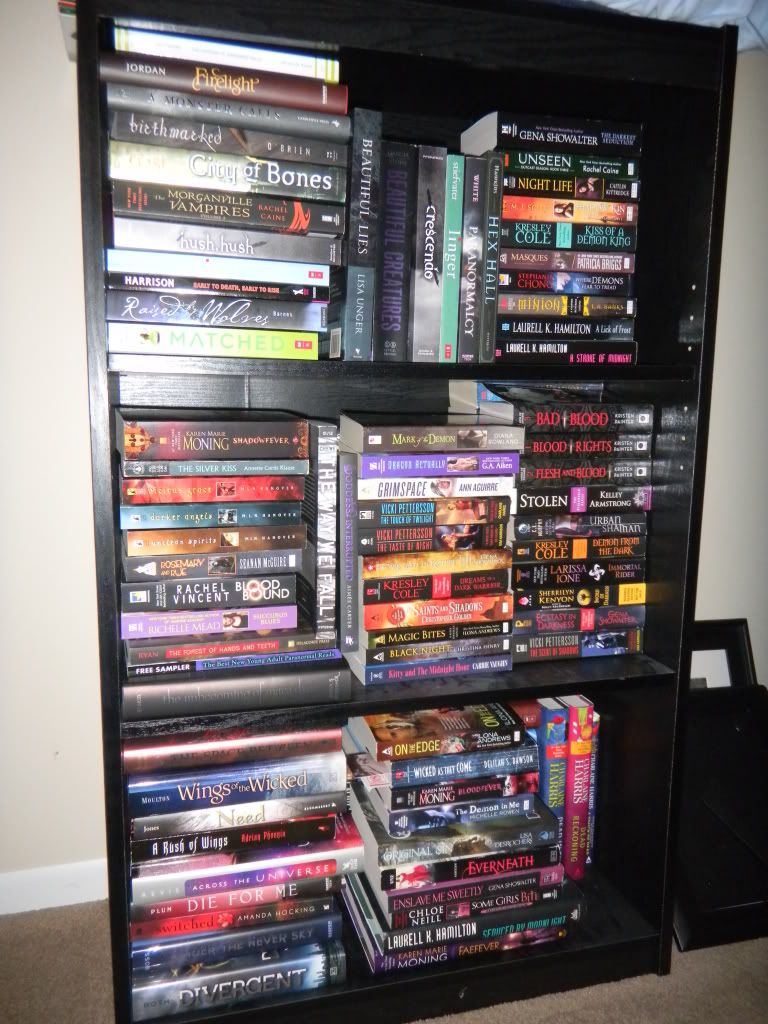 This is my shameful TBR pile.  It's not too bad.  It's only all the books in the front you can see; I read everything in the back.  But it doesn't include all my ebooks.  And there are so many awesome books in this pile… it's just too sad to talk about.
Here are the rules (as interpreted by me):
Everyone is invited to play.  You can go to Stephanie's site, Once Upon A Chapter and grab her button and make a post declaring you're part of the project.  If you're a non-blogger, you can still play by commenting on Stephanie's update posts.
The fun started May 1st but you can join when you when you want.  
Sign up on Stephanie's site using the linky on the post.  Stephanie will cheer you on!
This is not a book buying ban!!!!
I'm loosely following Stephanie's personal rules by not buying more books than I read in a month.  What I'm counting as "buying" are any books I actually purchase and any books I request from NetGalley.  I am giving myself a pass on any books I win and any free ebooks that are too good to pass up (I don't go crazy on these anyways). 
So this is how I did this week as an example:
Dark Kiss (Nightwatchers #1) by Michelle Rowen
Third Grave Dead Ahead (Charley Davidson #3) by Darynda Jones (review coming soon!)
Lethal Rider (Lords of Deliverance #3) by Larissa Ione
Thank you Grand Central Publishing and NetGalley!
Pretty When She Dies (Pretty When She Dies #1) by Rhiannon Frater
It was Free!  Doesn't count!!
(well, this may start working eventually…)